Cheap Flights From Baltimore-Washington
*BWI to BOS, depart 30 Dec 20 - return 09 Jan 21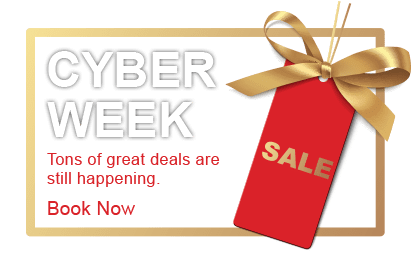 Airport Country
United States
Airport Guide
Unavailable
Airport Telephone
Unknown
Airport Runway Length
6902 ft.
Airport Map View
About Burbank Airport
Burbank Airport
Burbank Airport or officially called the Hollywood Burbank Airport and formerly called Bob Hope Airport. The airport is located 3 miles of northeast of downtown Burbank, Los Angeles County, California. The airport is owned and operated by the Burbank-Glendale-Pasadena Airport Authority and serves the Downtown Los Angeles and the northern Greater Los Angeles Area. The airport has commercial airlines, cargos, general aviation, and military aircraft operating from it.
The airport covers 555 acres of land and has two runways. It served approximately 5.2 million passengers in 2018.
Major Flights Serving the Burbank Airport
Southwest Airlines
American Airlines
JetBlue
Alaska Airlines
Delta Air Lines
United Airlines
Spirit Airlines
Transportation to and from the Burbank Airport
Rental Cars
Buses
Trains
Shuttles
Taxis
Ridesharing
Parking at the Burbank Airport
Short Term Parking
First-Day Rates
Up to 30 minutes - $3
Up to 1 hour - $5
Up to 1 hour 30 minutes - $7
Up to 2 hours – $13
Up to 2 hours 30 minutes – $19
Maximum Daily Rate - $32
Additional Day Rates
Up to 30 minutes - $5
Up to 1 hour - $7
Up to 1 hour 30 minutes - $13
Up to 2 hours – $19
Up to 2 hours 30 minutes – $25
Maximum Daily Rate - $32
Long Term Parking
The airport also offers long-term parking facility with spacious economy lots; the parking rates vary between $3 up to one hour and maximum daily rate of $24.
Food Services and Retail Shops at the Burbank Airport
The airport offers a lot of food and dining options for the passengers to make their travel more comfortable and easy.
Lunch Box Bar and Grill
Guy's Sammich Joint
Wolfgang Puck Kitchen Counter
Guy's Burger Joint
Guy's Highball Lounge
Peet's Coffee
Hudson of Hollywood
Hudson of Burbank
Glendale Crossings
Benefits Cosmetics
Guy Fieri's Kitchen and Bar
Wolfgang Puck's To Go
Pasadena Marketplace
Other Services and Amenities
Lost and Found
Baggage Wrapping
Baggage Cart
Wi-Fi
Skycaps
Police
Wheelchair Assistance
Animal Relief Area
Nursing Station
Drinking Fountain
Contact Information of Burbank Airport
Hollywood Burbank Airport
2627 N. Hollywood Way, Burbank, CA 91505
Three Ways to Find Answers
Search FAQ
to find answers to your questions.
Customer Support
Chat with US
and let us help answer your questions.
Start Chat
Send us an email
with any non-urgent questions.
(We respond to inquiries within 24 hours.)
Exclusive Web Deals
Guru exclusive are special handpicked web deals, available for instant purchase.

These fares may change at any time, because airlines are always updating their prices and their availability. Web fares may not be available for long periods of time and price can change in a matter of minutes.

Guru Advice
Guru's advise you to book the fare as soon as you see it. It may not be available at a later time. Many people call us for these special fares, which they saw earlier and did not book are disappointed because those deals were not available anymore.
Free Newsletters
Please Enter your Email Id
Subscribe to our free weekly Travel Deal newsletter!
We'll send you updates with the latest deals, reviews and articles for instant purchase.