Cheap Flights From Baltimore-Washington
*BWI to BOS, depart 30 Dec 20 - return 09 Jan 21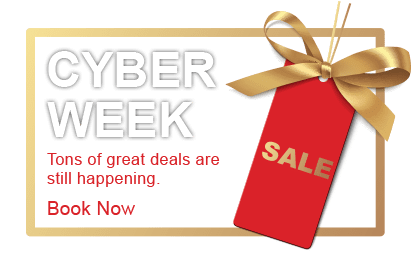 Stewart International Airport
Airport Country
United States
Airport Guide
Unavailable
Airport Telephone
Unknown
Airport Runway Length
11818 ft.
Airport Map View
About Stewart International Airport
Stewart Airport
Stewart International Airport, also officially called the New York Stewart International Airport is public and military airport in New York, USA. Located in the southern Hudson Valley, approximately 60 miles from Manhattan, New York – the Stewart airport occupies an area of more than 628 hectares. It has two runways and one helipad. The airport served more than 690,411 passengers in 2018.


The airport provides direct flight to domestic destinations including Detroit, Fort Lauderdale, Myrtle Beach, Philadelphia, Punta Gorda, Orlando, and St. Pete-Clearwater-Tampa. It also has international flights from Dublin.

The main terminal of the Stewart airport opens everyday at 4 am.
Major operator from the Stewart Airport
Allegiant Airlines
American Airlines
Delta Airlines
JetBlue Airways
Norwegian Air
The airport also provides private helicopters upon request.
Cargo services
The airport provides cargo services including FedEx Express, UPS Airlines, and Kalitta Air
Transportation to and from Stewart Airport
Public trains including Amtrak
Buses – Stewart Airport Express
Taxi
Rental car
Van service
Parking at Stewart Airport
The airport offers easier, simpler, and faster parking options including short term – same day and long term – multiple day parking.
Short term parking at $3 per hour and $3 for every subsequent hour maximum till $30 per day
Long term parking at $10 per day and $ 60 for a week
For dropping and picking for passengers, people can use cell phone lot or short term parking lot which is free for the first 15 minutes.
Amenities
The Stewart airport also offers a host of shopping outlets, restaurants, etc. including
DUFRY
Euro Cafe
Hudson News
Quiznos
Other services include ATM, Wi-Fi, Currency exchange, nursing suites, restrooms, lounge, service animal and pet relief areas, etc.
Contact Information:
Address: 1180 First Street New Windsor, New York
Hotels located near the Stewart Airport
Courtyard by Marriott
Days Inn Newburgh
Econo Lodge
Four Points by Sheraton Newburg Stewart Airport
Hampton Inn Harriman Woodbury
Hilton Garden Inn Newburgh
Holiday Inn Express
Homewood Suites
Howard Johnson Inn
Super 8 Middletown
Super 8 Montgomery Maybook
Super 8 Newburgh
Travel Inn
Three Ways to Find Answers
Search FAQ
to find answers to your questions.
Customer Support
Chat with US
and let us help answer your questions.
Start Chat
Send us an email
with any non-urgent questions.
(We respond to inquiries within 24 hours.)
Exclusive Web Deals
Guru exclusive are special handpicked web deals, available for instant purchase.

These fares may change at any time, because airlines are always updating their prices and their availability. Web fares may not be available for long periods of time and price can change in a matter of minutes.

Guru Advice
Guru's advise you to book the fare as soon as you see it. It may not be available at a later time. Many people call us for these special fares, which they saw earlier and did not book are disappointed because those deals were not available anymore.
Free Newsletters
Please Enter your Email Id
Subscribe to our free weekly Travel Deal newsletter!
We'll send you updates with the latest deals, reviews and articles for instant purchase.