Cheap Flights From Baltimore-Washington
*BWI to BOS, depart 30 Dec 20 - return 09 Jan 21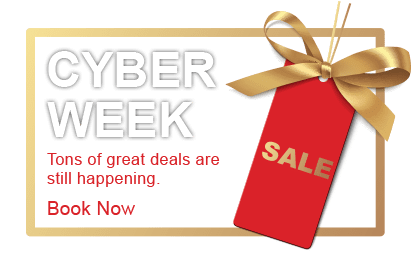 Pittsburgh International Airport
Airport Country
United States
Airport Guide
Unavailable
Airport Telephone
412 472 3525
Airport Runway Length
11500 ft.
Runway Elevation
1204 ft.
Airport Map View
About Pittsburgh International Airport
Pittsburgh Airport
Pittsburgh International Airport was formerly called the Greater Pittsburgh International Airport. It is a civil-military international airport located 20 miles from the downtown Pittsburgh and serving Pittsburgh, Pennsylvania. The airport is owned by Allegheny County and managed by Allegheny County Airport Authority. The airport has 4 runways and one helipad; it is the major hub for Southern Airways Express. The airport also offers cargo services.
Flights Serving Pittsburgh Airport
Air Canada
Alaska Airlines
Allegiant Air
American Airlines
Boutique Air
British Airways
Condor Airlines
Delta Air Lines
Frontier Airlines
JetBlue Airlines
Southwest Airlines
Southern Airways Express
Spirit Airlines
United Airlines
Commuting to and from Pittsburgh International Airport
Public and Charter Bus
Rental Cars
Uber and Lyft
Luxury Cars and Sedans
Taxis
Shuttles
Parking Facility at Pittsburgh International Airport
The airport offers safe and convenient parking options for all domestic and international passengers. The parking is spacious and is well0conencte to the terminals. It offers extended economy parking which is free for the first 60 minutes and is then charged at $2 and maximum up to $8 a day. Long-term parking options is available for $3 per hour while short term parking option is available for $2 for the first hour and $4 for each hour thereafter going up to $26 per a day maximum.
You can reserve a parking spot by booking it online. Valet service, handicapped parking and a cell phone free parking lot is also offered by the Pittsburgh International airport.
Things to do at Pittsburgh International Airport
The Pittsburgh International Airport offers a wide variety of shopping, dining and other recreational facilities to indulge the passengers at the airport. It also offers superior amenities and services to ensure ultimate comfort and ease of the domestic and international travelers.
Shopping:
Steel City News, Baggallini, Timeless travel, Galleria Duty Free, Pandora, Metalsmiths Sterling, Johnston & Murphy, Sunglass Hut, and Brookstone
Dining:
Starbucks, Dunkin Donuts, Wigle Whiskey, Local Craft, Vino Volo, Auntie Annie's, Green Beans Coffee, Cinnabon, and Marathon Diner.
Other Amenities and Services:
Restrooms, Baggage Wrapping, Art Exhibits, Play Area, animal relief area, clubs, lounges, Wi-Fi, lost and found, ATM, Currency exchange, luggage cart, wheelchair assistance, nursing pods, interfaith chapel, military lounge, ambassador's program, and many more.
Contact Information of Pittsburgh International Airport
Pittsburgh International Airport
Landside Terminal, 4th Floor, Mezz
PO Box 12370
Pittsburgh,
Email: info@flypittsburgh.com
Three Ways to Find Answers
Search FAQ
to find answers to your questions.
Customer Support
Chat with US
and let us help answer your questions.
Start Chat
Send us an email
with any non-urgent questions.
(We respond to inquiries within 24 hours.)
Exclusive Web Deals
Guru exclusive are special handpicked web deals, available for instant purchase.

These fares may change at any time, because airlines are always updating their prices and their availability. Web fares may not be available for long periods of time and price can change in a matter of minutes.

Guru Advice
Guru's advise you to book the fare as soon as you see it. It may not be available at a later time. Many people call us for these special fares, which they saw earlier and did not book are disappointed because those deals were not available anymore.
Free Newsletters
Please Enter your Email Id
Subscribe to our free weekly Travel Deal newsletter!
We'll send you updates with the latest deals, reviews and articles for instant purchase.